Once your site is on the internet, you need effective website marketing strategies to attract your target audience, generate leads and sales, and grow your brand's online presence. The good news is that many of the best tactics for marketing a website can be done for free, requiring only your time. To help you get started, here are more than 20 website marketing ideas you can use on and off your website as well as a list of the best website marketing tools.
1. Submit Your Website to Google for Indexing
Type:On-site website marketing strategy
Purpose:Ensuring your site can be found in online search to organic search traffic
Upon launching your site, submit its sitemap to Google through theGoogle Search Console.The easiest way to do this is by first adding Google Analytics code to the header of your website, connecting to the Analytics and Search Console, and then submitting your home page URL and sitemap.
你也可以检查你的网站的任何页面rch Console to see if Google has indexed it. You'll find this tool on the left hand side menu under "URL inspection." Enter the URL of any page on your website and Google will let you know if it's been indexed. If not, you can then submit it for indexing. It's also good to resubmit your site map or request indexing after making major changes to your website or to be sure new content gets indexed quickly.
Submitting your site's sitemap and URLs helps Google find and index it faster than if you were to wait for Google's crawler to find it on its own, which could take weeks or even months. When you do, Google indexes, or catalogs, the pages of your website based on the content each contains. This, in turn, makes it more likely for your website to be shown as a result in relevant online searches.
This website marketing strategy is essential for every business, 100% free, and easy to do—so there's no reason not to help your small business website get found in search faster. The search optimization experts at Semrush explain how toeasily submit your website to Googleas well as other search engines, including Bing, Yahoo, Yandex, Baido, and DuckDuckGo.
Pro tip:Thebest small business website buildersmake it easy to connect Google Analytics and Search Console to your website, giving it the best chance to get found in online searches.
2. Optimize Content for Online Search
Type:On-site website marketing strategy
Purpose:Ensuring your content is discoverable by search engines and improving rankings
Search engines like Google, Bing, DuckDuckGo, and others display websites in search results based on the likely search intent of the user. This is why when you search for a car wash, you get local results and not listings for car washes on the other side of the country.
Even if your site is a great search result for the keywords your target audience is using to search online, your site might not necessarily show up in search results. This happens if Google can't index your site's content properly or technical issues cause Google to downgrade your website as a potential search result. Search engine optimization, or SEO tactics are ideal fordigital marketing for small businesseswanting to get found in online searches.
This is why having a search engine optimization (SEO) strategy is fundamental to marketing your small business' website. It encompasses a wide range of techniques related to content marketing (e.g.,keyword research, content optimization with target keywords, proper use of headings, content readability, and so on) as well as technical aspects and website authority factors, such asbuilding backlinksfrom high-quality websites.
To give your site the best chance of ranking, build it on one of thebest website builders for SEO.那你完成内容相关搜索引擎优化基础知识can easily do yourself, such as:
Page titles:When coming up with a title for a new page or blog article, use the keyword you've chosen for the piece in the title—preferably near the beginning if you can do so in a way that sounds natural.
Subheadings:Search engines also look for subheadings on a web page to decide whether it's a good answer to an online search query. Use your main keyword in at least one subheading, and use closely related variations in other subheadings.
Page content:Use a unique main target keyword and closely related variants, called latent semantic intent (LSI) keywords on each page. This gives Google and other search engines a complete picture of what the content is about and when it would be the best answer to provide in search results.
Images and video alternate text:Search engines can't "see" what is in images or videos on a page or blog post, so include a text-based description of each image and video. This not only helps with SEO but also improves accessibility for site visitors who are sight or hearing impaired as well.
Permalink slugs:A slug is whatever comes after thebusiness domain namein a URL. For example, the slug in "www.business.com/services" is "services." You can indicate to search engines what a page or article is about by including target keywords in the slug.
Meta tags:Thebest website builders使其语言添加元标记,包括meta title, description, alt-tags for images, and more. Like the text-based content on a web page or blog article, these tags should include relevant target keywords someone would use when searching online.
SEO is a major part ofsearch engine marketing(SEM), but it's not the only aspect. If you don't have the time or expertise to manage your site's SEM, leave it to the professionals at Hibu. Hibu tops our list of thebest local SEO servicesto help your site rank higher on Google and manage local online directory listings, reviews, and more.
3. Ensure Your Site Loads Fast
Type:On-site website marketing strategy
Purpose:Ranking higher in search results through technical SEO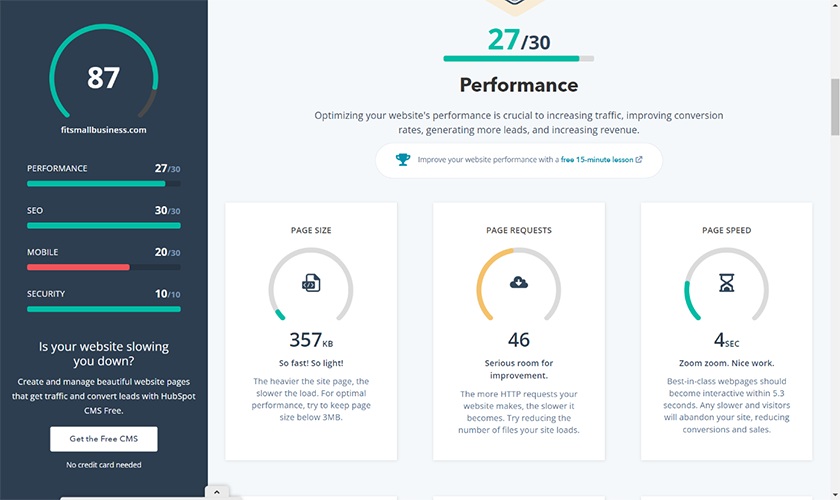 ---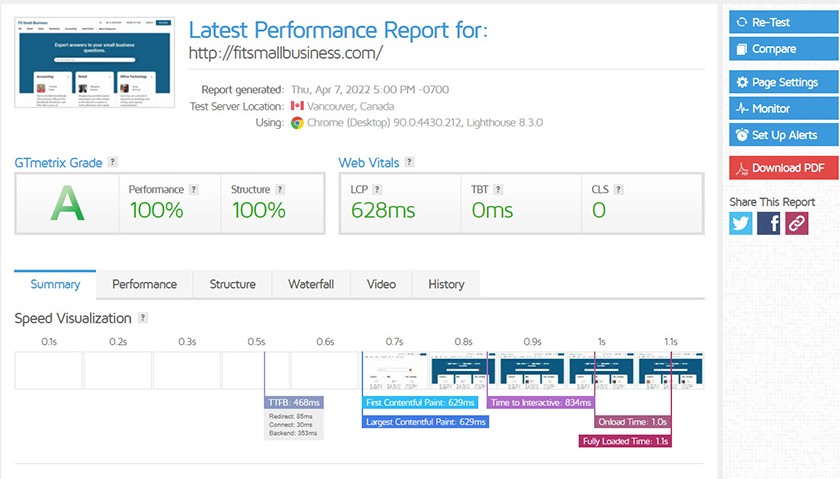 ---
Slow-loading sites create a poor user experience, which is an important Google ranking factor, so they typically do not rank well in search. The larger a site grows and the more functionality you add with plugins and third-party apps, the more likely it is to load slowly. There are some simple things you can do to help—here are a few easy ways to reduce website load time:
Use a fast-loading content management system (CMS):如果你的我们bsite loads slowly because there are a lot of scripts needed to bring up the page, it might have trouble ranking high in search engine results pages (SERPs). You can avoid this by building your site with one of thebest website builders for SEO, as they are built with best practices to ensure fast load time.
Compress images:Compress elements that take a long time to load, like large images. You can easily and quickly reduce the size of images with a tool like Compressor.io or a WordPress plugin like ShortPixel's Image Optimizer. Site builders Wix and Weebly automatically compress images, so this won't be an issue if you build a site using either of these top all-in-one site builders.
Remove unnecessary plugins:Plugins add important functionality but also take up storage space and add scripts that can slow your site down. Check your active plugins, extensions, and add-ons, and deactivate any you're not using.
Enable caching:Caches store site elements so that when a visitor returns to your site, it loads faster. It may sound complicated, but there are a number of free WordPress plugins that enable caching, such as W3 Total Cache. Or avoid the hassle altogether and use a site builder like Wix, which automatically enables caching.
Enable lazy loading:Fewer image loads equate to faster load times. With lazy loading, only the images within the visitor's screen view load, and the others only load if and when the visitor scrolls to that point on a page. You can use a plugin like Lazy Load to enable lazy loading on WordPress orbuild a small business websiteon Squarespace, which adheres to Google's standards for core web vitals.
Use a content delivery network (CDN):The farther a site visitor is from the server's physical location where the site's files are stored, the slower it will load. Content delivery networks (CDN) like Cloudflare, which is free inweb hosting在多ipfoo计划lemonadestand、分发文件ple locations so no matter where visitors are, files can be loaded quickly. Alternatively, top SEO site builders like Squarespace and Wix have CDN built in, making them a great choice for eliminating technical SEO issues.
Choose a faster web host:If all else fails, consider upgrading to a dedicated server or moving your site to a web host that ensures fast website load times. To find a better service, learn more about thebest web hosting companies.
Not sure if your site loads quickly or not? Try using one of thebest site audit toolslike HubSpot's free website grader or GTMetrix to find out. If your site needs help and you don't have the technical expertise or the time, find a web expert on Fiverr who can make improvements to help boost your site's speed for as little as $40 to $50.
4. Update Your Website Frequently
Type:On-site website marketing strategy
Purpose:Keeping your site accurate for visitors and its content fresh to improve site rankings over time
Keeping your website content updated does two major things to maintain and improve your site's rankings. First, it eliminates outdated information and keeps your site information accurate, providing potential customers who visit your site with a good user experience. Second, sites that are updated frequently oftenrank higher in Google search results.
Search engines assume that websites that are being updated frequently are more relevant to site visitors and accurate, which, in return, helps your site rank in search results. This includes updating web pages as well as blog posts, in addition to adding new content on a regular basis.
You don't have to update your site daily, but it's a good idea to set up a content editorial calendar to ensure you review each page of your website at least once a year. Make updates to web pages whenever information changes and refresh blog articles periodically. This can be an especially helpful website marketing strategy for moving blog posts or web pages that are ranking fairly well into higher-ranking positions.
Project management software like Airtable and Zoho Projects allows you to create a content editorial calendar to ensure your site's pages are regularly reviewed or updated. But if you're just getting started withcontent marketing, a simple spreadsheet could be all you need. Download our free content publishing spreadsheet for Google Docs or Microsoft Excel below.
Thank you for downloading!
Quick Tip:Get multiple uses from the same content by turning a series of blog posts into an ebook and creating several social posts from one article.
No time to create? Get low-cost SEO content writing services fromFiverrfor blog content, ebooks, social media, and more.
5. Publish Blog Articles
Type:On-site website marketing strategy
Purpose:Attracting site visitors among your target audience through organic website traffic
Blogging statisticsshow that publishing blog articles is an effective website marketing strategy. It works long term to attract your target audience with content they are likely to search for online. Unlike sales conversion-focused product pages, it allows for the creation of articles for every stage of thesales funnel, from helping with brand discovery and product research to converting sales, getting repeat business, and building customer loyalty.
For example, a company selling travel gear could publish articles on topics like a guide on airline luggage size and weight limits. Then when people search for something like "baggage limit on Alaska Airlines" and see the blog article in search results, they can click on it and go to the site. This, in turn, createsbrand awarenessfor new site visitors or could be the tipping point for getting the ready-to-buy prospect to make a purchase.
If you want this website marketing strategy to work, first choose thebest blogging platformfor your small business. Next, learnhow to start a blogin a few simple steps.
6. Make Your Site Omni-device-friendly
Type:On-site website marketing strategy
Purpose:Ensuring your site provides a good user experience for mobile, desktop, and tablet users
Your website must be user-friendly no matter what type of device a site visitor uses. For example, over half of all Google searches (52.79%)are performed on mobiledevices, so mobile-friendliness impacts your site's search rankings. One easy way to test whether your site is omni-device-friendly is simply to view it on various devices, including desktop computers, laptops, tablets, and mobile phones.
If not, the solution could be switching to a betterweb content management system(CMS).For instance, leading site builders like Squarespace and GoDaddy have 100% responsive templates. This ensures your site provides a great site visitor experience, whether viewed on a phone, tablet, or desktop.
Even with an omni-device-friendly CMS and theme, it's a good idea to test all of your site's pages periodically. Make sure that you can easily navigate menus, fill out forms, search for products or services, complete an online transaction (for ecommerce websites), submit an application, and take any other important actions from mobile devices as well as desktops.
Did you know?Semrush shows you where your site ranks on Google for mobile and desktop users so you can spot any discrepancies and better optimize your site.
7. Set Up Your Google Business Profile
Type:Off-site strategy for marketing a website
Purpose:Increasing site authority and providing another way users can find your site in Google searches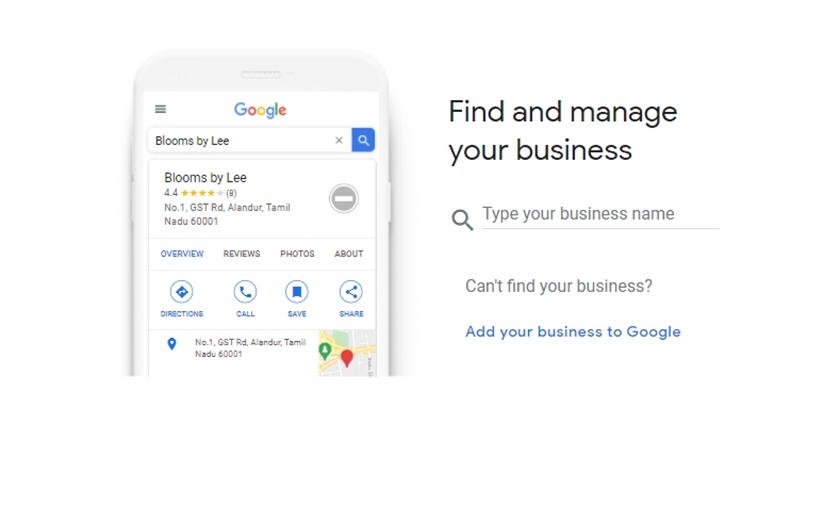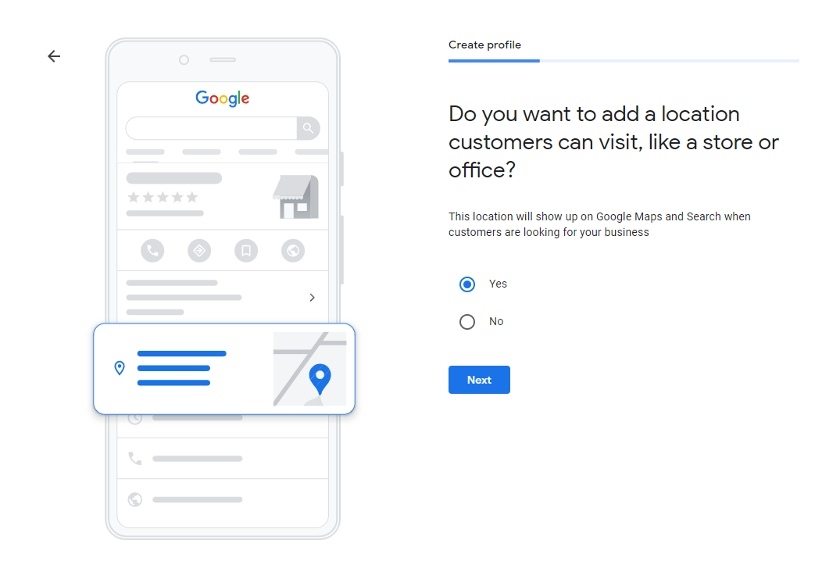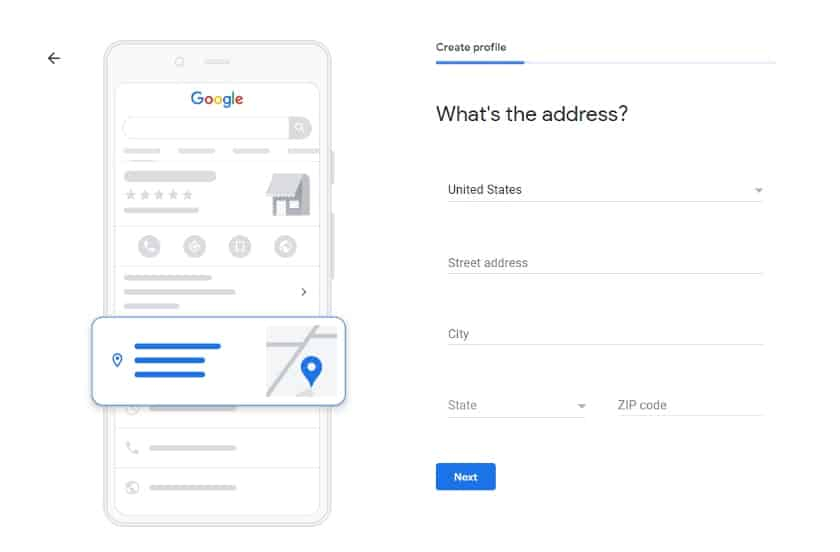 ---
When a user searches for a business on Google, Google often displays local search listings ahead of all other search results. When searching for a specific business by name, the Google Business Profile is displayed at the top of results on mobile devices or to the right of search results for desktop users. For your business to land within these types of search results, you need tocreate a free Google Business Profile.
Your Google Business Profile is a free digital marketing tool where you can also provide more details, such as a link to your website, pricing or menu, location, hours, photos, videos, and reviews. Your Google Business Profile can even shorten the buying process. For example, in 2021, Google reported that60% of consumers使用"点击联系业务称之为"有限元分析ture on the Business Profile.
8. Create a Bing Places Account
Type:Off-site strategy for marketing a website
Purpose:Increasing site authority and providing another way users can find your site in Bing searches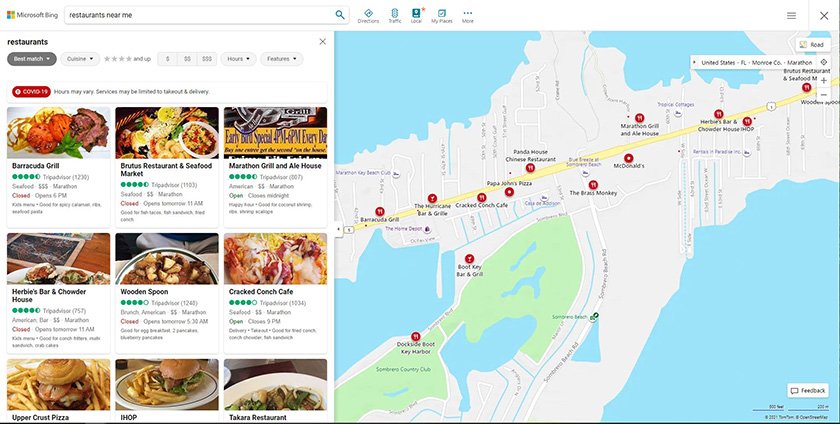 ---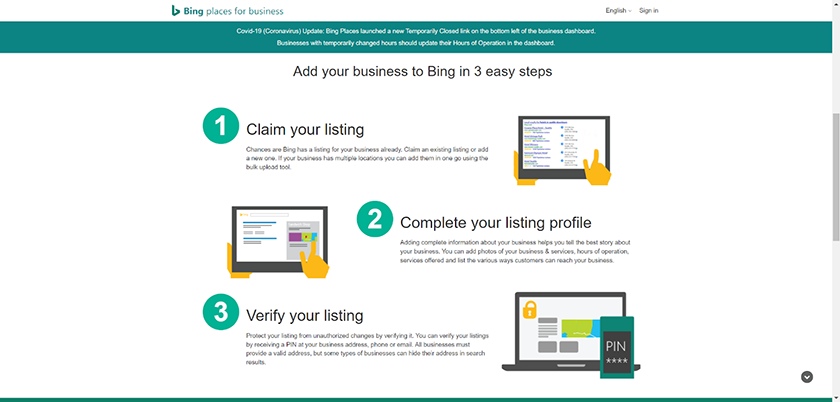 ---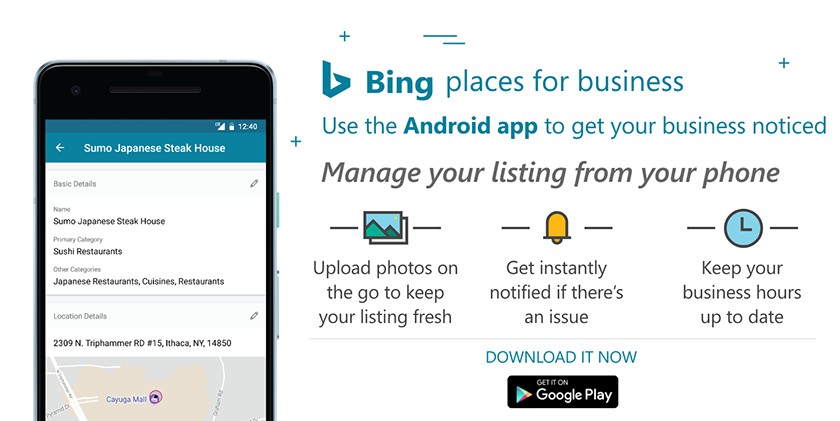 ---
Creating a Bing Places account helps local businesses and companies that provide services at customers' locations get found on Bing. As with a Google Business Profile, using Bing Places is free, and it's a website marketing strategy that can help your site land at the top of Bing search results, making it a smart investment of a little time. To learn more, read our article detailinghow to use Bing for business, including setting up your Bing Places listing.
9. Add Business Listings to Online Directories
Type:Off-site strategy for marketing a website
Purpose:Creating high-quality backlinks to your site and making it discoverable in online directories
Online business directoriesare to the internet what white and yellow page-filled phone books were in decades past. They're used for finding business listings and often illustrate a business' quality of service, given that most include user reviews.
最有可能有合适的业务目录to list your business in, no matter which industry your company represents. When people use those directories to search for businesses, your organization will be listed in search results, potentially generating traffic to your website, incoming leads by phone, email, or online app, or producing in-person customer visits.
Here are a few of the most popular online directories for small business listings:
Yelp:A directory for everything local—from restaurants and hotels to auto body shops, plumbers, electricians, and pet groomers
TripAdvisor:For businesses within the travel and tourism industry
OpenTable:For food service providers like bars and restaurants
Houzz:Just about any residential home-related business, from homebuilders, architects, and interior designers to remodelers, real estate photographers, roofing companies, swimming pool installers, and wine storage manufacturers
Angi (formerly Angie's List):Geared primarily toward local home services, such as electricians, repair services, remodelers, handypersons, and pest control
There are also hundreds of niche, industry-specific directories. For example, wedding event planners, venues, photographers, videographers, and others list services on sites like WeddingWire or TheKnot, while those who sell vintage goods should be listed on AntiqueTrader.com.
It's worth adding your business listing to niche online directories that serve your industry. In most cases it will be free, and many platforms also offer advertising opportunities to give you even more ways to reach your target audience.
No time to submit and monitor listings? Use Semrush's Local SEO Listings Management tool to automatically submit business listings and monitor them, ensuring your organization's listings are accurate and up to date across the internet. Alternatively, submit listings manually and monitor them automatically using BrightLocal for as little as $29 per month.
10. Join Associations & Business Networks
Type:Off-site strategy for marketing a website
Purpose:Creating brand awareness, finding potential referral partners, and increasing site authority
No matter which industry your business is in, there's likely an association related to it that you can join as well as local business networking groups you can belong to, such as a localChamber of Commercemembership orBetter Business Bureau accreditation.This gives your company additional exposure through networking, trade publications, and the industry or business member listings.
Joining organizations like these also increase your company's credibility as many have standards representative of best practices for businesses like yours. By joining local business networking groups, you demonstrate your investment in the local community and economy. Most associations provide digital badges members can add to their websites, further creating a sense of trustworthiness with site visitors and providing a high-quality outbound link.
In addition, many have online member directories providing another online listing that links back to your website with a high authority backlink. This technical search engine optimization (SEO) tactic further increases your site's visibility with search engines in addition to engendering trust with site visitors.
11. Add Your Website URL to Print Marketing Materials
Type:Off-site strategy for marketing a website
Purpose:Using non-digital collateral to increase brand awareness and drive website traffic
Printed marketing materials, whether business cards, brochures, menus, signage, postcards, T-shirts, trade show giveaways, or anything else you print your business name and logo on should also include your web address. This helps build awareness and generates traffic to your site.
There are also ways to be creative with this website marketing strategy. For example, a bar could include its URL on coasters and invite patrons to go online to vote for the next brew of the month, and then extend that product at a discount in an upcoming promotion.
Not sure where to start? Get all the information you want about using digital and printedmarketing materialsto promote your small business, or browse print marketing powerhouse VistaPrint for more ideas and inspiration.
12. Promote Your Website in Person
Type:Off-site strategy for marketing a website
Purpose:Generating traffic to your website from people who visit your business in person
If your business has a physical location or a physical presence (e.g., a home cleaning service), there are many ways to market your website in person. This could be as simple as handing out flyers or business cards that include your site's URL to adding it to receipts, invoices, and signage displayed inside your business.
Getting customers to visit your website in between trips to your business is an effective website marketing strategy. For example, when customers visit your website to join or check the status ofloyalty program rewards, it provides an opportunity for customer retention marketing and can help with upselling and cross-selling.
Get customers to visit your website by making it the way to participate in your loyalty program or join anonline forum.Let them know it's where they can get incentives like promotional codes for special discounts or notifications on member-exclusive sales. For more ideas, check out our guide onhow to use coupon marketingto increase sales and grow your business.
13. Participate in Online Forums & Discussions
Type:Off-site strategy for marketing a website
Purpose:Creating brand awareness, establishing thought leadership, and driving website traffic
Countless online forums and discussion boards cover just about any imaginable topic. Whether you're a dog food manufacturer or a corporate event planning business, there's a relevant forum where people talk about subjects you're likely an expert in.
By getting involved in these conversations, you're building brand awareness and demonstrating thought leadership. Moreover, these discussions can spark traffic to your website through comments or links on your profile page or bio. Here are a few popular online forums:
Pro tip:While forums such as Quora and Reddit cover nearly every topic you could imagine, there are also forums built specifically for certain industries and niches. To find those, simply search the web for forums in your niche (e.g., an organic supplements business might search for "holistic nutrition forums").
Starting to wonder where all the time for executing these website marketing strategies will come from? There are low-cost, project-based freelancers on Fiverr waiting to help you with directory listings, search optimization, and more, starting as low as $5. Alternatively, you can get a smart website and expert website marketing help in all-in-one solutions from Hibu, with pricing starting from around $300 per month.
14. Publish Press Releases
Type:Off-site strategy for marketing a website
Purpose:Creating high-quality backlinks, brand awareness, and driving web traffic through publicity
Media outlets are on a constant mission to find stories and content to share with both massive and niche audiences. Your small business can get a lot of publicity if youget your story on the news, providing your website with additional traffic and backlinks to build its authority. This, in turn, leads to higher rankings in search results for increased brand visibility online as well as increased brand awareness, lead generation, and sales.
Hiring a public relations (PR) agency or consultant can be expensive, but it's not necessary to land press coverage. There are several low-cost services if you lack the expertise needed to publish your own press releases. For example, you can hire a PR professional on Fiverr to write your press release for as little as $10 to $25. Many also offerpress release distribution servicesin addition to writing.
Alternatively, you can save time in vetting freelance PR professionals and opt foraffordable press release writingservices with experienced writers. Some of these firms even have industry-specific experts, which is ideal when writing for niche audiences. Learn more about how you can effectively market your business withpress releases.
15. Write Articles for a Medium Publication
Type:Off-site strategy for marketing a website
Purpose:Gaining exposure for your brand from an existing related audience
Increasing your site's search visibility by blogging will take time, especially if your website is brand-new or in an industry where competitors have strong content marketing in place. One way to amplify your efforts is to write content for other high-quality websites, such as guest posts linking back to your website or by contributing to a Medium.com publication.
Medium is a popular blogging platform with monthly traffic of over 62 million, and you can apply there to write for existing publications, which essentially act as their own blogs or media channels. Because these publications already have a reader base, your blog posts will automatically get views, giving your business another source of online exposure.
16. Add Your Site URL to Social Profiles
Type:Off-site strategy for marketing a website
Purpose:Creating brand awareness and driving web traffic from social media platforms
While this may seem obvious, some businesses overlook the website marketing strategy of adding their site's URL to social media profiles. If you're usingsocial media marketingto promote your small business (e.g., with a Facebook Business Page, Twitter, Instagram, LinkedIn, YouTube, or Pinterest account), include a link to your website in your profile or bio. It makes it easy for followers to get to your website and increases brand awareness.
Facebook is the largest social channel, so if you don't already have aFacebook Business Page, be sure to set one up. It's another way your business can get found online in search results as well as on Facebook—a great opportunity as Facebook alone has over2.9 billion usersworldwide andmore than 307 millionin the U.S. alone. Learn more about how to useFacebook for businessmarketing and growth.
17. Use Online Marketplaces to Build Exposure
Type:Off-site strategy for marketing a website
Purpose:Creating brand awareness to drive future direct sales and brand loyalty
If you plan to sell online, a good way to start getting seen on the web is to first start selling through an online marketplace like Amazon, Etsy, or even Facebook Marketplace. These platforms have millions of users searching for products your business sells, giving you another way to get found online and increasing brand awareness.
This can create repeat business and referrals who then search for your brand online so they can purchase from your website directly. Driving more sales through yourecommerce websiteincreases your profits since marketplace platforms take a share of each sale.
Bringing traffic directly to your site also greatly improves your ability to buildemail marketinglists to generate repeat site visits, customer retention, referrals, and brand loyalty. For example, you can usesplash pagesto get sign-ups for first-time buying discounts and set up pop-ups to get people to subscribe to email and text notifications for flash sales, time-limited offers, announcements of new products, and so on.
18. Add Your URL to Email Signatures
Type:Off-site strategy for marketing a website
Purpose:Driving website traffic from business email correspondence
Setting up a customprofessional email signaturewith a hyperlink to your website is a basic website marketing tactic that's easy to miss. For maximum impact, make sure it's both visually engaging and clickable by using a free email signature generator, like that offered by HubSpot.
For example, you could include your logo and make it clickable so a reader can click on it to go directly to your website. Alternatively, you could insert a brightly colored button linking to a landing page on your website with a special offer or where the recipient can set up a demo.
As daunting as setting up a fancy email signature might sound, it's actually surprisingly easy, thanks toemail signature generatorslike WiseStamp. You can also opt to hire a graphic designer on Fiverr for as low as $5 to design a custom email signature for your use or one that everyone in your business can use.
不确定在你公司的电子邮件ignature? Check out our list of more than a dozenprofessional email signature examplesfor design inspiration and to learn what makes each one effective.
19. Build Your Email Marketing Audience
Type:Off-site strategy for marketing a website
Purpose:Driving website traffic through promotional emails
Email marketingis one of the most effective ways to get people to visit your website. It allows you to communicate special offers, incentives, and information about your business to intrigue recipients to click through to your website to buy or learn more.
One of the biggest challenges, especially when you're just starting out, is finding the best ways to build your contact email list as part of your overall website marketing strategy. Which tactics are likely to be the most successful depends on your business and its unique audience.
For example, you could collect the email address of leads at your store's point of purchase by holding an event, on adlanding pages, when participating at a trade show, or by holding a social media contest or giveaway. Webinars are also a proven way to add emails to contact lists, particularly for business-to-business sellers. You may even be able to easily build your email marketing list by sendingreferral emailsto your existing clients.
Pro tip:Thebest email marketing softwaremakes it easy for you to track how your email performs and optimize future campaigns, so they are even more effective. Mailchimp, for example, provides insights into campaign performance as well as optimization guidance for subject lines and personalization, even in the free plan.
20. Use Paid Search to Generate Traffic in Online Search
Type:Off-site strategy for marketing a website
Purpose:Landing at the top of search results when users search for a business like yours
Blogging and optimizing your site's content may provide some results in the short term, but is generally more of a long-term website marketing strategy. It takes time to move up in organic search rankings on Google and other search engines, especially if several of your competitors already have high-ranking content.
However, you can appear in online search results immediately using paid search advertising. Paid search is a form of pay-per-click (PPC) advertising where you create ads on search engines (e.g., Google or Bing) that appear as a top search result. It gives you a way to get your website into the first results a user sees, even if your site doesn't yet rank in search organically.
Find out more about how to advertise on some of the top paid search platforms:
21. Attract Your Target Audience With Paid Social
Type:Off-site strategy for marketing a website
Purpose:Creating brand awareness, product or service interest, and website traffic with your target audience
PPC search ads aren't the only way to promote your website using paid search. For example,social media advertisingallows you to generate website traffic among your ideal customers through highly sophisticated and advanced targeting, making it very cost effective.
Search and social ads are both PPC website marketing strategies—they just come at the goal from different angles. Search ads help you actively reach people searching for a business like yours, while social ads allow you to target social media users that match yourcustomer personas.This allows you to introduce your brand to new prospects, creating brand awareness and often generating sales either immediately or in the future.
社交媒体广告宣传创建你的兴趣products and services, sending those who click on them to your website. There they can take several types of actions, such as learning more, subscribing to updates, reaching out to a sales agent, or buying from you online, for example. There are several social platforms for advertising affordably with paid social ads, from Facebook and Instagram to Twitter, Pinterest, LinkedIn, YouTube—and more.
As previously mentioned,Facebook advertisingis an extremely popular website marketing strategy since the platform enables you to potentially reach billions of users. However, LinkedIn is better for business-to-business advertising, while you might reach niche audiences more easily with ads on sites like Reddit or Pinterest. Read our guide tosocial media advertising costs by platformto learn more.
Best Tools for Your Website Marketing Strategy
There are countless tools for marketing a website you can use to increase traffic and get more conversions and sales. Some are integrated into websites, such as analytics and organic search visitor tracking, email sign-up forms, customer relationship management (CRM) site visitor lead capture, tracking, and engagement tools, landing pages, and site audits to monitor and improve a site's ability to rank in online search.
Others are used independently. For example, paid search and social ads drive traffic back to landing pages on your website, as do email marketing and listing your business in online directories.
To help you find the best options to fuel your website marketing strategy, here is a quick list of some of the most effective tools and resources:
Frequently Asked Questions
How are websites used in marketing?
A website is an essential component of any small business marketing plan. It serves as the online hub for your digital marketing efforts and can even produce leads and sales on its own. For example,content marketingturns your website into a magnet for members of your target audience at all stages of thesales funnel, from brand discovery and awareness to producing sales, repeat business, and brand loyalty.
As the hub of your brand's online presence, it works to convert traffic sent from paid search and social media advertising channels, generally through the use ofdedicated ad landing pages.It's the destination for those who click on links in your email marketing updates to learn more about your company, set up a demo, or take advantage of a special offer. It can capture lead contact information and help the site visitor navigate the buying journey.
Which is better: SEO or PPC?
SEO and PPC are very different website marketing strategies to get found in search. SEO (search engine optimization) is asearch engine marketing (SEM)strategy for optimizing your website to improve page rankings in online search. It's best for small businesses that want to attract their target audience through organic search site visits. It's also better if your budget is small since a single piece of content can produce multiple site visits over time.
PPC, or pay-per-click advertising, is a short-term strategy for using paid ads to put your site at the top of search results or drive traffic from social media. It's better for small businesses looking for instant results, but, unlike SEO, also requires constant reinvestment to continue producing site traffic since it's interaction-based, such as cost per click or cost per thousand impressions.
Learn more about how to use PPC advertising and which type is best for your business in our head-to-headFacebook Ads vs Google Adscomparison.
Do you need to build a website on WordPress to get found in search?
Today, leading all-in-one website builders like Squarespace, Wix, and GoDaddy have built-in search engine optimization tools to help your website rank. This means you no longer need to have a WordPress site to rank in online search. For more information and to find the best platform for you, check out thebest website builders for SEO.
Bottom Line
Building a website is easy, but marketing a website is easier said than done. To boost traffic to your website and build your brand online, start with an SEO-friendly website builder like Wix or Squarespace, then deploy the website strategies listed above. Set your site up for success with on-site website marketing tactics and use offline strategies to amplify your efforts.
If you've implemented the strategies above (or don't have time to) and aren't getting the most from your website, outsourcing to a top company like Hibu could be the answer. Many businesses find that their return on investment increases when they turn the work over to experts, making it a worthwhile investment and one that can help grow a new venture into a successful business.
You Might Also Like…